St. Patrick's Day is a good reminder
St Patrick, as the story goes, didn't really drive snakes out of Ireland. Those "snakes" were actually the pagans, giving way to the rise of Christianity. With the suppression of paganism and rise of Christianity came the disempowerment of women and feminine power for centuries to come – something we still fight today.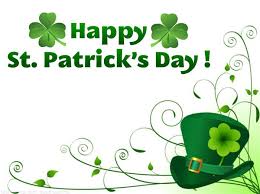 So for today, enjoy the green beer and don't forget to wear something green, but be reminded of its roots.
BTW – I still believe in Leprechauns.
And since all eyes are on Ireland,  today, Conde Nast Traveler published the 15 most beautiful place in Ireland to visit. In honour of St. Paddy's Day, I'm sharing that article with you  here.