Take a digital detox to re-connect with your heart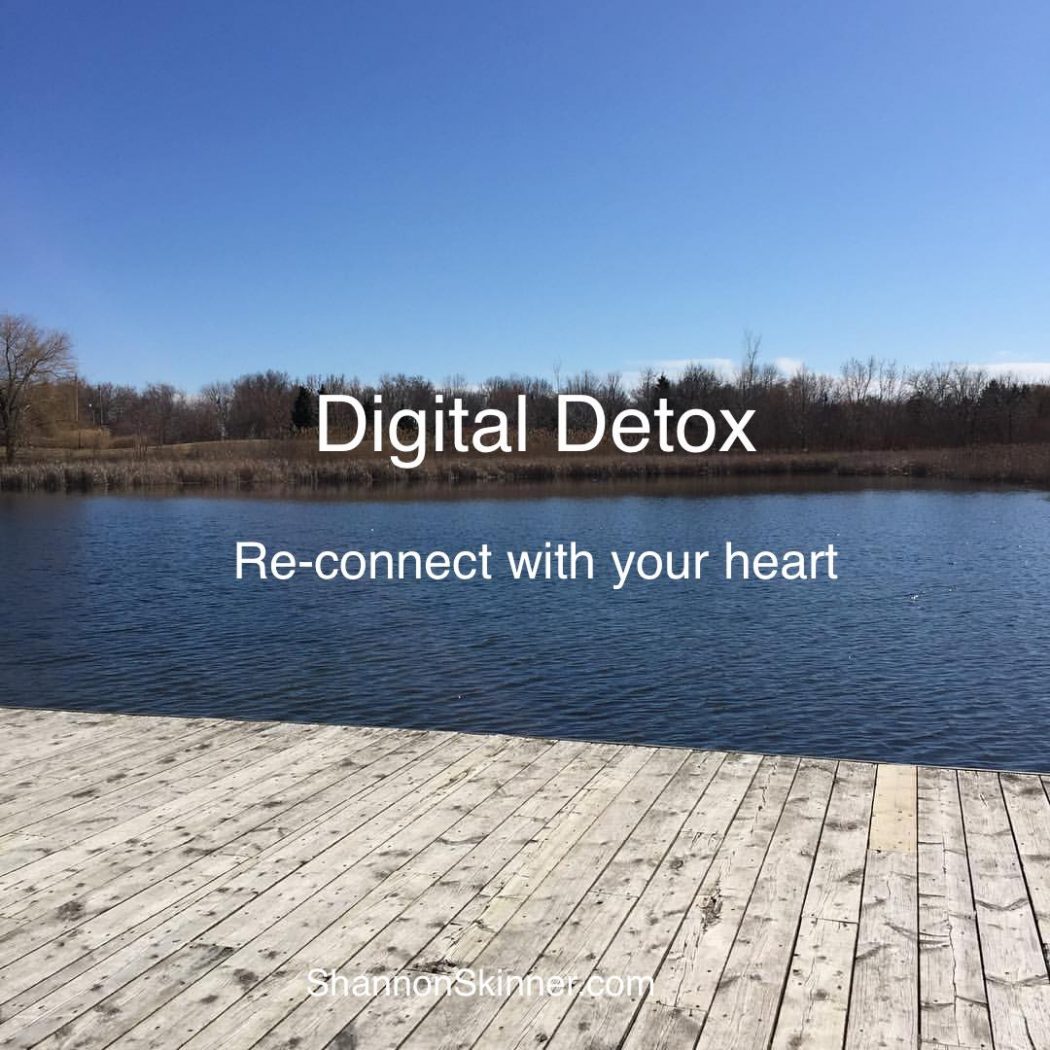 I was reflecting this weekend on how much time I spend looking at a screen these days. Our addictions to computer screens, and getting our information and entertainment anytime, anywhere, is taking a toll on us. I know it is on me – my neck is paying the price.
Long are the days when I would sit for hours with paper and pen. I feel the need to type away on a laptop instead and that way I can save my work. But sometimes I wonder if I would feel more connected to what I am writing if it was just me, my pen and a pad a paper.
As well, I read far more online now than ever. An avid reader, my reading has changed from getting through a focused pile of books to now digger deeper and deeper into rabbit holes of the internet on a much broader range of topics.
We, as a whole, spend far too much time looking at screens. It affects our eyesight, posture, health, and it keeps us away from spending time with loved ones and the people who matter most. I have chronic neck pain, which is bad for me, great for my chiro. Computers and personal devices especially, can be surrogates replacing human interaction. Creating, surfing the web, reading the news, checking in on Facebook, posting Tweets, checking email and texts…it doesn't stop.
I remember traveling to LA and leaving my cell phone behind. I was an a bit of a panic, even if I also knew the world would go on. For the past few years, I've taken my phone with me everywhere I go, even feeling the need to have it with me at the dog park. Really, the dog park.
Spending too much time on our devices can also take us away from our own hearts, preventing us from listening to the inner voice, the wisdom inside that whispers to us our greatest desires.
I am planning to take a digital detox. As I write this, a bit of anxiety pops up. My inner voice says: what about emails? What about Facebook? How am I going to get my news?
I will survive. It very well be the best thing I've done for myself in a long while.
If you are planning to do a digital detox, here is an article in Forbes that may be of interest on how to do it.
Have you taken a digital detox? What has been your experience? I would love to hear from you. Tweet to me at @Shannon_Skinner or leave a comment below.