Ivan Viripaev's 'Illusions,' a delightful dark comedy
On Friday night, I saw the play, Illusions, a dark comedy from the contemporary Russian playwright, Ivan Viripaev, at the new Streetcar Crowsnest Theatre in Toronto's east end. In Illusions, four performers, who are two married couples in real life, narrate the stories of two elderly married couples who have been long-time friends. Weaving back and forth in non-linear style, each of them tells the tale of their intertwining friendships – and love.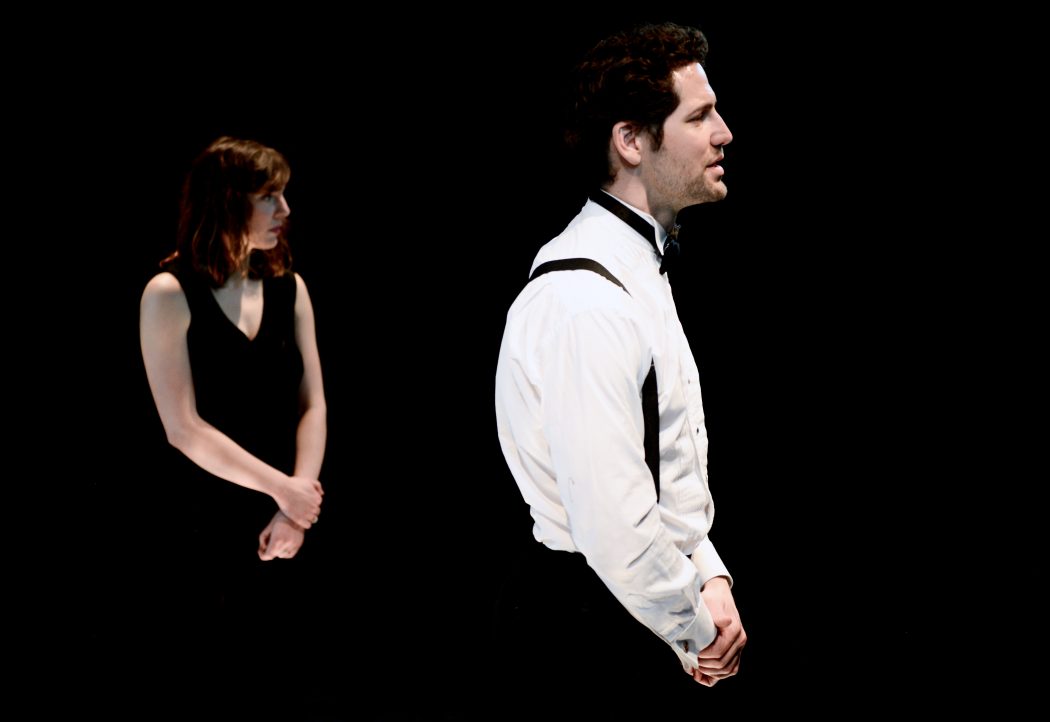 The original work was translated into English. The performers, all dressed in basic black/white, speak to the audience one after the other, from a minimalistic stage with nothing more than some chairs (and a curious use of the theatre's street level window).
The opening monologue is a story of an aged Albert, who is on his deathbed. What follows are monologues that build upon and untangle the stories – and illusions – of passion and death, loyalty and betrayal, truth and fiction, hope and despair. Some of them are humorous, others are rather somber.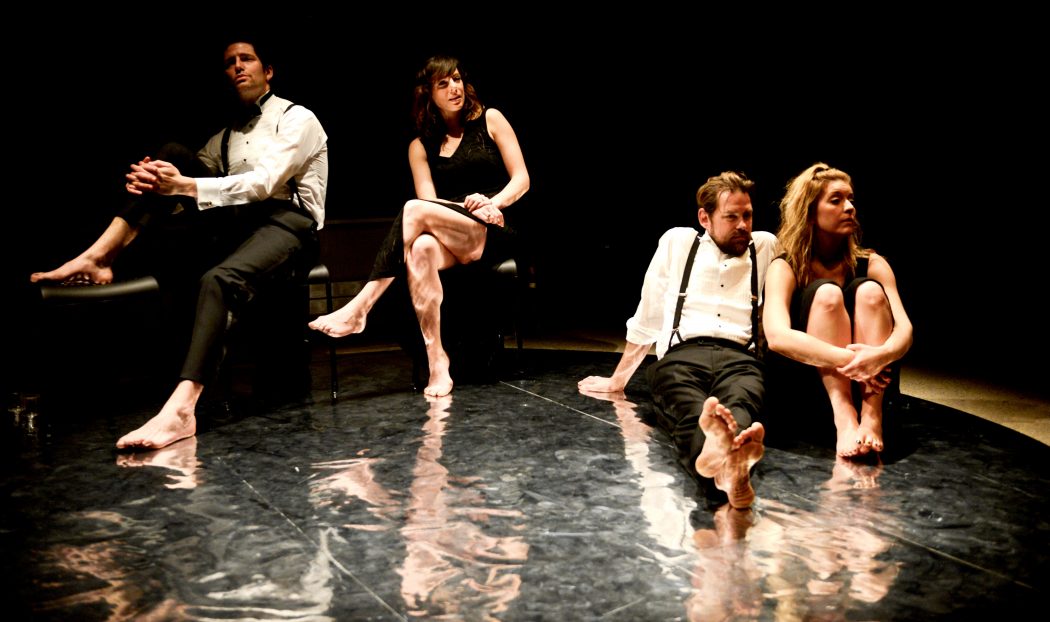 Full cast
The cast includes: Brett Donahue, Gemini award-winner Laurence Dauphinais, Marie-Ève Perron and Andrew Shaver, who is also the artistic director along with Paul Flicker.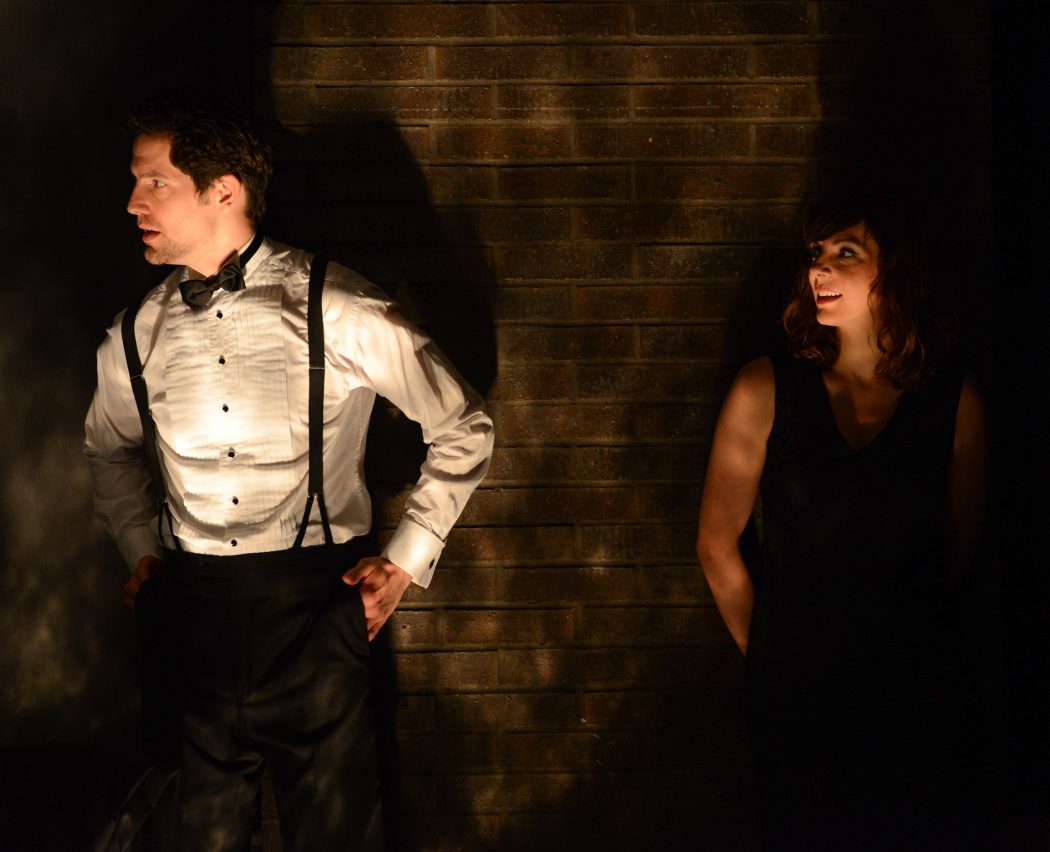 Brett Donahue, Laurence Dauphinais 
The award-winning playwright, Ivan Viripaev's theatre works include Dreamworks (2011), Illusions (2011), Comedy (2010), Delhi Dance (2009), July (2006), amongst many others. His work is also seen on screen.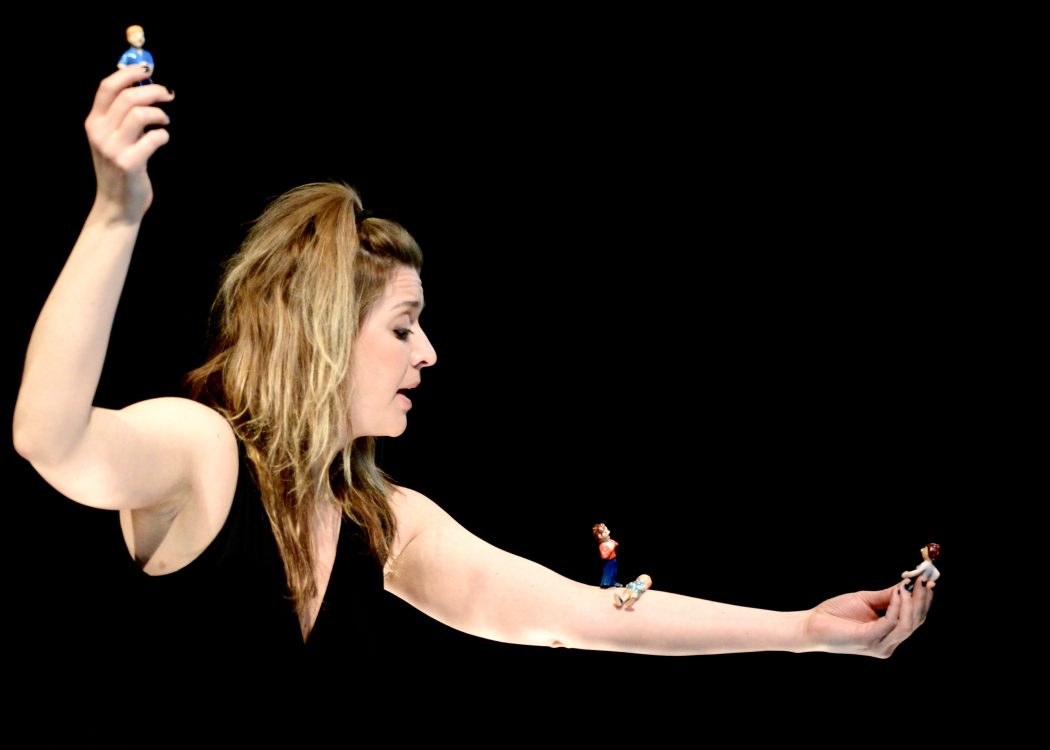 Marie-Ève Perron 
Illusions is presented by award-winning theatre company SideMart, whose productions include Morris Panych's Gordon, Mark Doherty's Trad, and SideMart's original musical Haunted Hillbilly. Illusions runs through to May 7, 2017. For more information, visit the website.
Shannon Skinner is a Toronto-based, award-winning television and radio show host, international speaker, author and creator of ExtraordinaryWomenTV.com. For information on her speaking engagements and interviews, visit: www.ShannonSkinner.com and www.ExtrarodinaryWomenTV.com. Tweet to her at @Shannon_Skinner.
* Photos courtesy of SideMart Theatre CompanySideMart and photographer Fraser Elsdon