Farewell to my grandmother, Willene Skinner
My grandmother, Willene Skinner, recently passed away at the youthful age of 95. On short notice, I travelled back to the small prairie town I grew up in, Yorkton, Saskatchewan, to attend her funeral and say farewell. It was not only a farewell to my grandmother, but it was also a so-long to my childhood home, as it would be my last trip there.
A rather sentimental journey.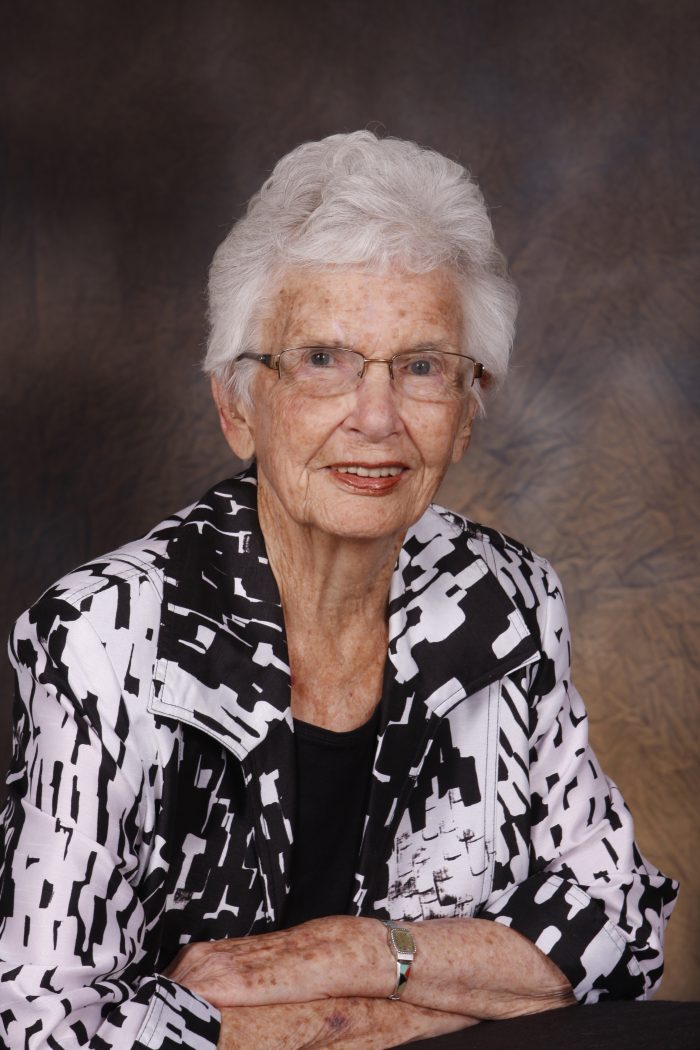 Willene Skinner (1922 – 2017)
A few years ago, I sat down and interviewed my grandmother. I wanted to hear her story from her own lips (note: her obituary follows below). She told me about growing up in rural Manitoba; about attending nursing school; the Depression; meeting my grandfather who was the love of her life; the start of the family broadcasting business in Yorkton in the 1950's; and moving to Saskatchewan. She told me about the ups and downs, successes and failures, and everything in between.
I asked her if she had any regrets.
Yes, there was one thing. She told me she wished she has spent less time worrying. She worried about many things, but what she recalled the most is, when her four children were young, worrying about having enough money to give her children an education. Education was clearly a top value for her and so was ensuring that her family received a good education (which they did).
I also asked her for one piece of advice for me, because, you know, elderly people have so much life experience and pearls of wisdom. Unsurprisingly, she said: "Don't worry so much because it will somehow work out."
This has stayed with me.
I think this is wisdom we can all glean from: To not worry so much and trust that it all will work out.
Grandma, thank you for all that I learned from you. Thank you for instilling the values of education in me. Your life was a life well lived. Now you are on to your next journey.
Love xo
Shannon
* * *
Willene Skinner: Obituary
Willene was born in Manitou, Manitoba on February 14, 1922, the only child of Harold and Evelyn (nee Henderson) Goldsmith. After spending the first few years of her life on a beautiful farm near Manitou, she moved to Winnipeg, during the Depression, where her parents ran a boarding house. Her parents moved to Morden before the war and Willene completed high school at the town's Maple Leaf Collegiate. Willene then entered the nursing program at the Port Arthur General Hospital in Thunder Bay, graduating in 1943 before transferring back to the Morden hospital where she served as assistant head nurse for the surgical suite.
She married George Skinner on January 26, 1946 in Winnipeg. She and George soon welcomed their first son, Leigh, and their second son, Brent, followed by their daughter Laurene several years later. The family lived in Carman, Manitoba and Winnipeg before moving to Yorkton in 1958, where George helped establish CKOS TV. Last but not least, Janice, their youngest daughter, was born in Yorkton which completed their family.
Willene was a loving wife and mother who had a major role in raising her four children as George was very involved with his broadcasting business. Over the years, her family expanded to include twelve grandchildren, twelve great-grandchildren, and one great-great-grandchild. Willene served in many voluntary organizations, including the United Church Women and the Sweet Adelines. In George's retirement, they travelled widely around the world and greatly enjoyed their winter vacation home in Tucson.
Blessed with a warm sense of humour and an outgoing personality, Willene had many friends and continued to expand her social circle even in her later years. She was much loved, and will be both sorely missed and fondly remembered.
Condolences can be sent to the family at www.baileysfuneralhome.com.