Shannon's Travel Bag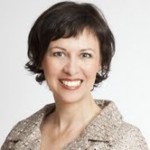 Welcome to my new article series, Shannon's Travel Bag: Travel Tips for Women.
In this occasional series, I provide travel tips, inspiration, features and reviews for women travelers. It is especially geared to women who travel for business/work, the solo traveler, the adventurer and artists/writers looking for creative inspiration.
REVIEWS:
Restaurant: New York City's One if by Land, Two if by Sea (weekend jazz brunch)
Toronto-New York by overnight bus: a test of resilience
Avalon Reef Club, Isla Mujeres, Mexico
FEATURES:
Ancient Iona: a Beacon for Pilgrims — Infinity Magazine (inaugural issue/winter 2012)
When butter and egg hits the road: how one woman lives her dream of traveling the world
My perfect day in New York City