FOR IMMEDIATE RELEASE
TORONTO, June 30, 2015 — Tonight on Shannon Skinner Live radio show episode 5, host Shannon Skinner discusses travel to India and travel industry trends with special guests Ajay Tandon, CEO, Canadian Travel Services, based in Toronto, and Vikas Abbott, managing director, Vasco Travel, based in Delhi, India. Tune-in to VoiceAmerica Women tonight at 7pm EST/ 4PM Pacific.
Shannon Skinner Live is a weekly radio show that uncovers the stories and solutions to living an extraordinary life and making this world a better place. It features interviews with experts, visionaries and activists.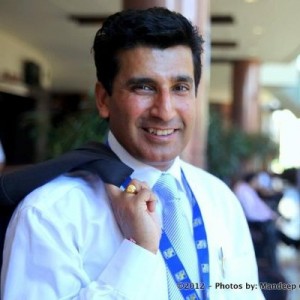 About Ajay Tandon:
Ajay Tandon is the CEO of Canadian Travel Services, a travel marketing company representing brands from across the globe. An award-winning travel industry professional, he was worked and lived all over work, including South Asia, Middle East, Europe, Africa, Central Asia and Canada. He joined the travel industry in Islands of Maldives with KLM Royal Dutch Airlines and during his two decades in airline management and corporate travel, took challenging posts in UAE Dubai & Abu Dhabi, Kazakhstan, Kyrgyzstan and Yemen. In the past 10 years, Tandon established Jet Airways, Aerosvit Airlines, Ethiopian Airlines in Canada, and managed corporate, retail travel and travel technology companies.He is based in Toronto. [www.CanadianTravelServices.com]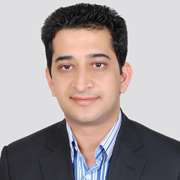 About Vikas Abbott:
Vikas Abbott is the managing director of Vasco Travel, a third generation family-run travel company that is the industry leader in in-bound travel to India. Vikas Abbott is the managing director, Vasco Travel, the industry leaders in in-bound travel to India, based in Delhi.Vasco Travel has a long association with the tourism industry. The family had a hotel "Abbott Hotel" before partition – the area which is now in Pakistan. Vasco Travel, as part of its Responsible Tourism Practices Initiative, is a corporate supporter to 'Grow-trees', whereby it plants five trees for each of its guest. It is also associated with SOS Children's Villages of India, working for the cause of orphaned children and disadvantaged families in India. [www.VascoTravel.net]
About Shannon Skinner:
Shannon Skinner is a Canadian television talk show host, speaker and writer. In 2010, she launched Shannon Skinner's Extraordinary Women TV, the first-of-its-kind, as a live web TV show, and later developed it into an broadcast television show and online platform that is the ultimate online life-guidance resource for women. She is the author of the Whispering Heart: Your Inner Guide to Creativity; and she writes on a range of topics, including creativity, inspiration, feminine leadership, change and travel.
{ 0 comments }