On World Health Day, honour women going through menopause
Dear friends,
On this World Health Day, I'd like to discuss something that, eventually, all women experience, and it indirectly affects the men in our lives, as well.
It's menopause. Menopause simple means "change," but those changes can be challenging. Many women suffer in silence because they are either ashamed of what they are going through or think something is wrong with them, when, in fact, they are just experiencing normal change.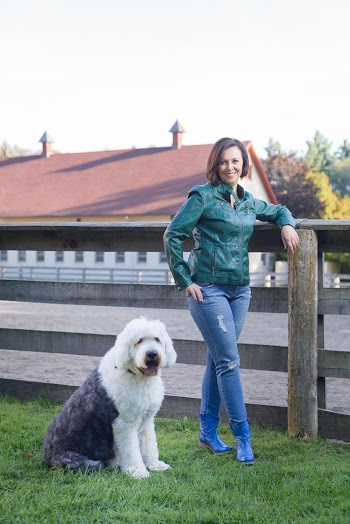 Growing up as girls and later as women, we know this time will come: the time when your body turns off a switch. How we experience menopause is individual and deeply personal, and nothing – nothing – prepares you for it. Not physically, mentally, emotionally or spiritually.
I am grateful for my health. Lately, menopause symptoms have kicked my butt. Sleepless nights, small problems become magnified, anxiety creeps up , brain fog settles in, body fat is stubborn, confidence slips a little…
This is what I commonly hear from women I know, and I can attest.
On the positive side, the Lionness in me has emerged and I learned to say: "Fuck off."
(Did you hear me roar?)
Things change.
Culturally, because our society places such a high value on "image" and youthful looks – mostly due to media and Hollywood – means that women going through "change" can begin to feel less desirable and even invisible.
But why? I doesn't need to be this way. This is a time to honour oneself.
As I enter a new chapter in my life, and close an old one, I know there are many benefits ahead – freedom, for one, and not being concerned about what people think.
Not anymore.
So, on this World Health Day, I hope you will recognize a woman in your life who is experiencing menopause and know that she may be, silently, having challenges that you don't yet understand. Love her. It's what she needs the most.
Love + light,
Shannon