Valais, Switzerland vineyard hike and wine festival
Every September, the Valais region of Switzerland, in the heart of the Swiss Alps, holds a unique event, Marche des Cépages, or "walk of the grape varieties." It is a celebration of Swiss wine, folklore and food, that brings out thousands of people, and not one to miss for any traveller who is interested in wine and gastronomy.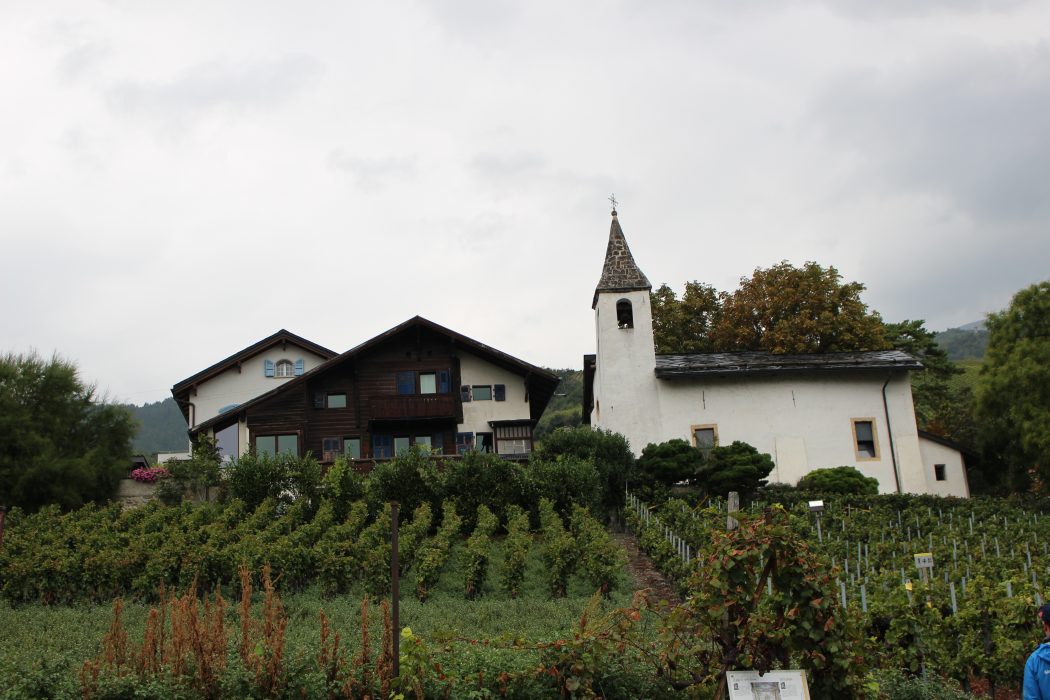 The walking trail takes you through vineyards and past many homes of the winemakers
I had the privilege to attend the walk of the grape varieties earlier this month. Since Swiss wine is hard to get your hands on outside of Switzerland (because they export so little of it, less than 2%), I was thrilled to have a chance to sip on the local wines and learn about the grape varietals, terroir and the industry.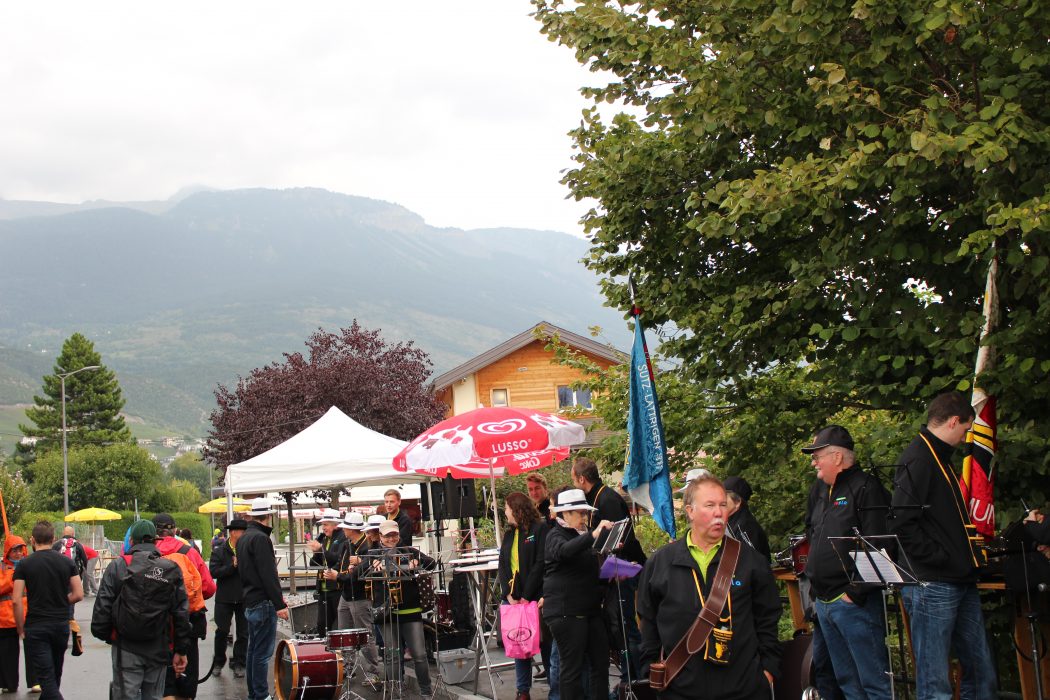 We started off in the morning…how early is too early to start drinking wine?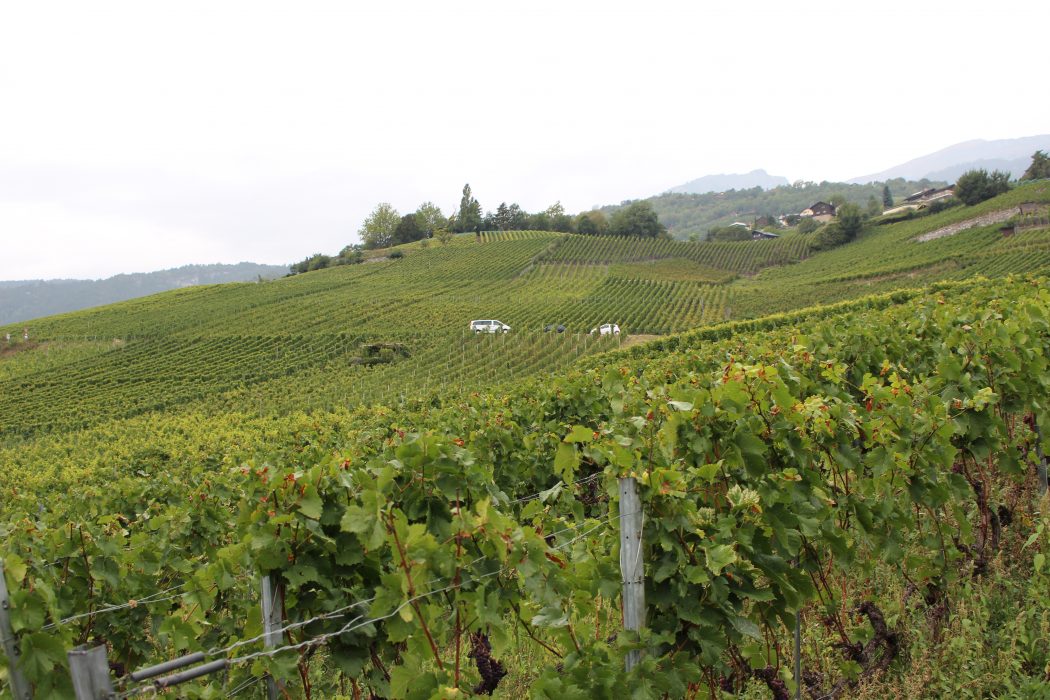 This isn't even the most stunning view (it rained too hard to get great shots of the most picturesque area, sad!)
The one day event is held along the 6 km Vineyard Trail, from Sierre ('Siders' in English) to Salgesch. The trail actually links the Valaisian vineyards and the Wine Museums based in Sierre and Salgesch. Along the trail are vineyards, wineries, and incredible views of the surrounding area. There are 80 markers along the trail that provide information about the local area, so it is really an open-air museum. It takes about 2.5 hours to walk the trail.
We started in Sierre, where we met our guide, but it is possible to also start in Salgesch. Our day began at the famous 16th century Château de Villa, the "temple" of wine in Valais, which has a stellar restaurant and an "vinotheque" wine bar/cellar, where 640 Grand Crus from over 100 vintners are available for wine tastings (they also have wine seminars). After we picked up our festival passes, a wine glass for sampling, and tickets for wine and food, off we went along the trail to see the sights and meet the winemakers.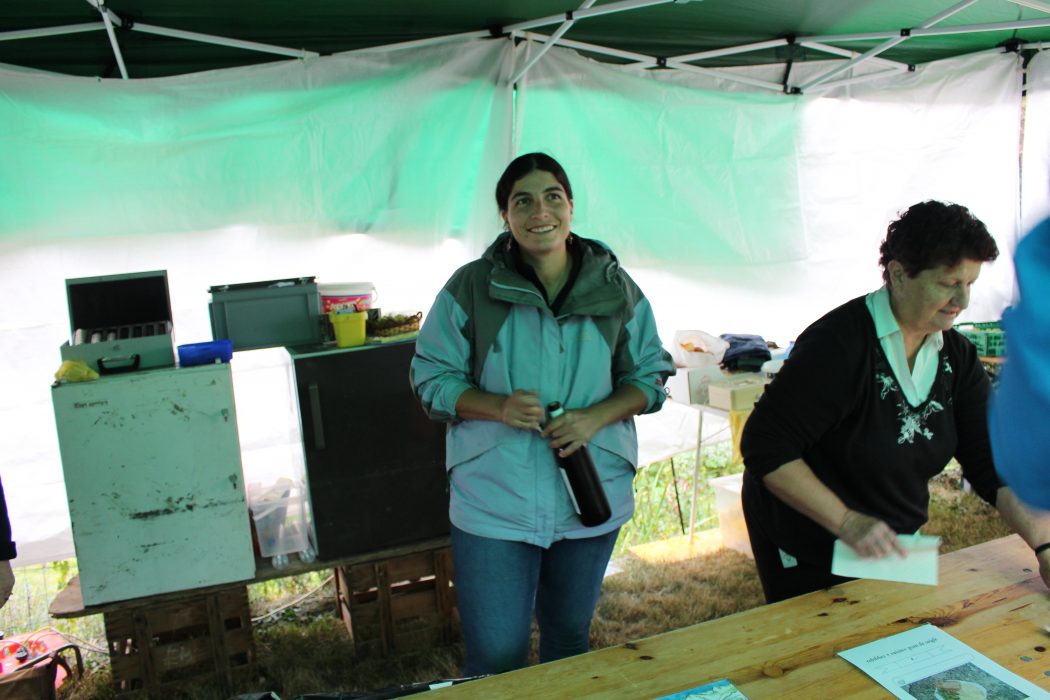 Local Valais winemaker, Katia Zufferey, giving us a taste of her wine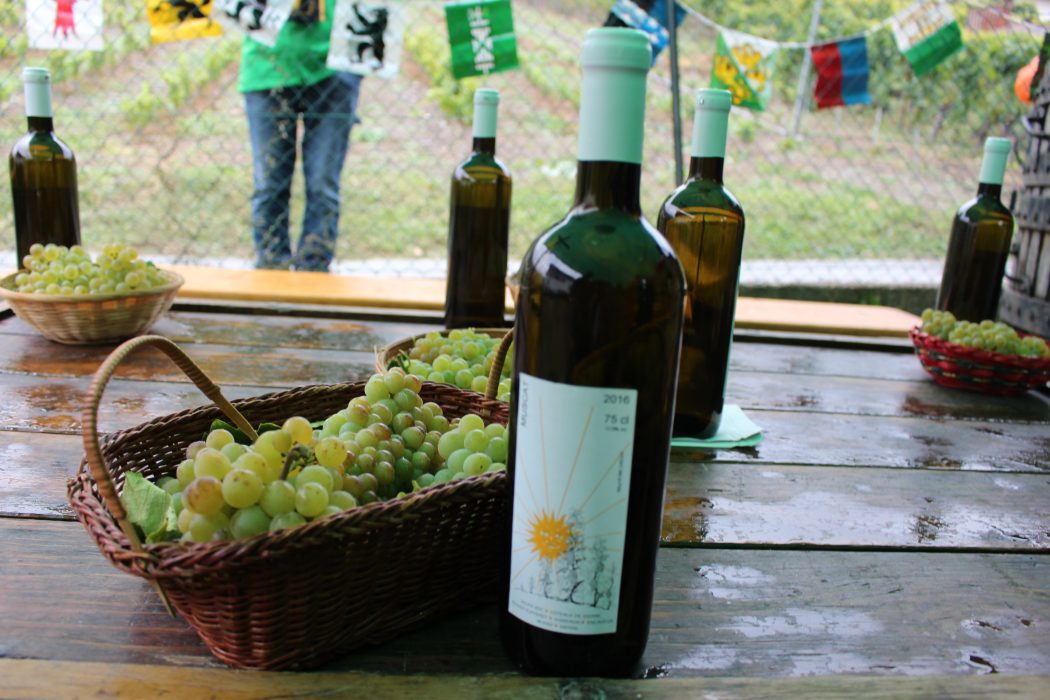 Here is her wine, along with grapes from her family-owned vineyard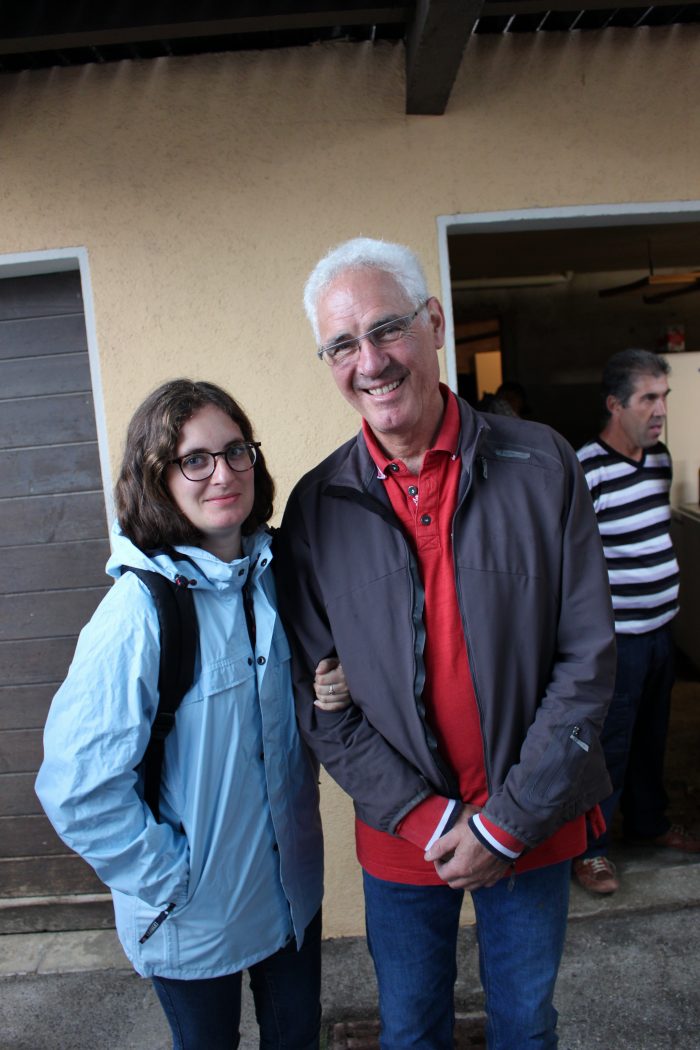 Local winemaker, Maurice Zufferey, and daughter, Anaïs, who accompanied us on behalf of the tourist board
Along the trail, approximately 50 Swiss wine makers from the Valais region set up tables and booths, offering tastings of their wines. Along the route, there are offerings of many culinary delights, such as the Swiss traditional raclette (melted cheese served with a potato and pickles), local food from Valais region, both traditional and contemporary music and entertainment.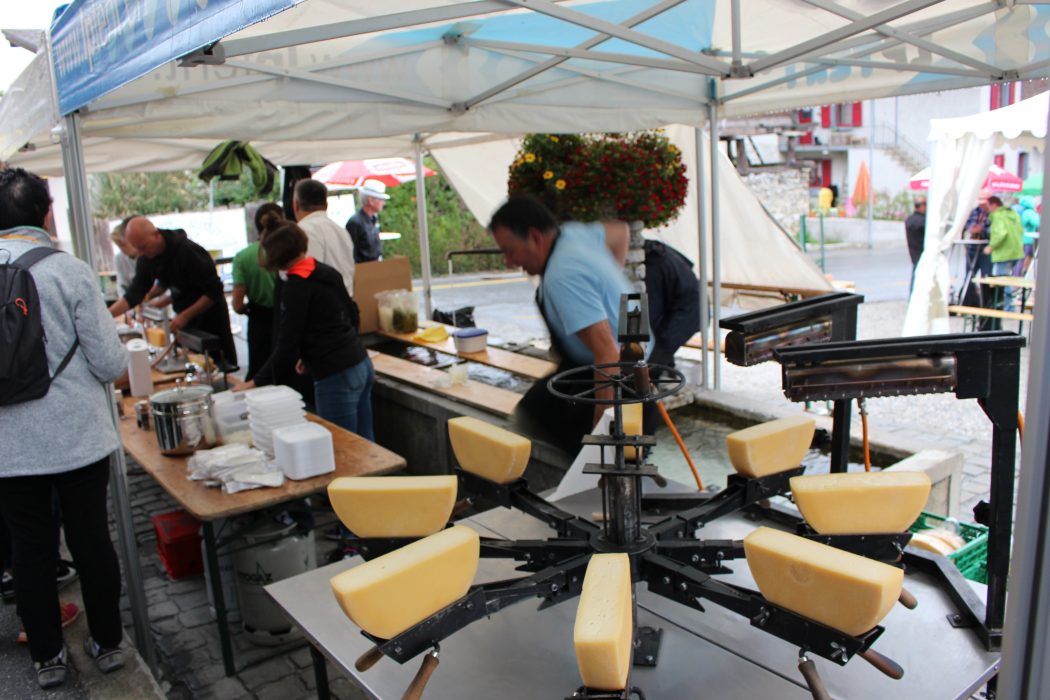 Famous Swiss raclette cheese
Another local wine. It was raining so hard we had to park ourselves at a spot that had an awning.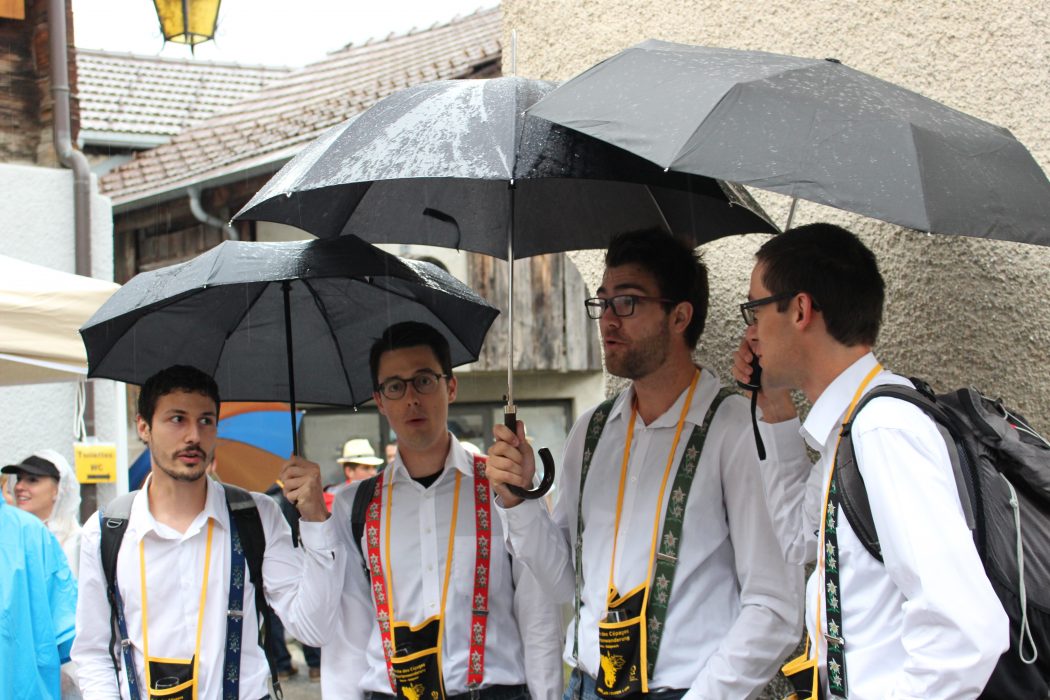 Acapella entertainment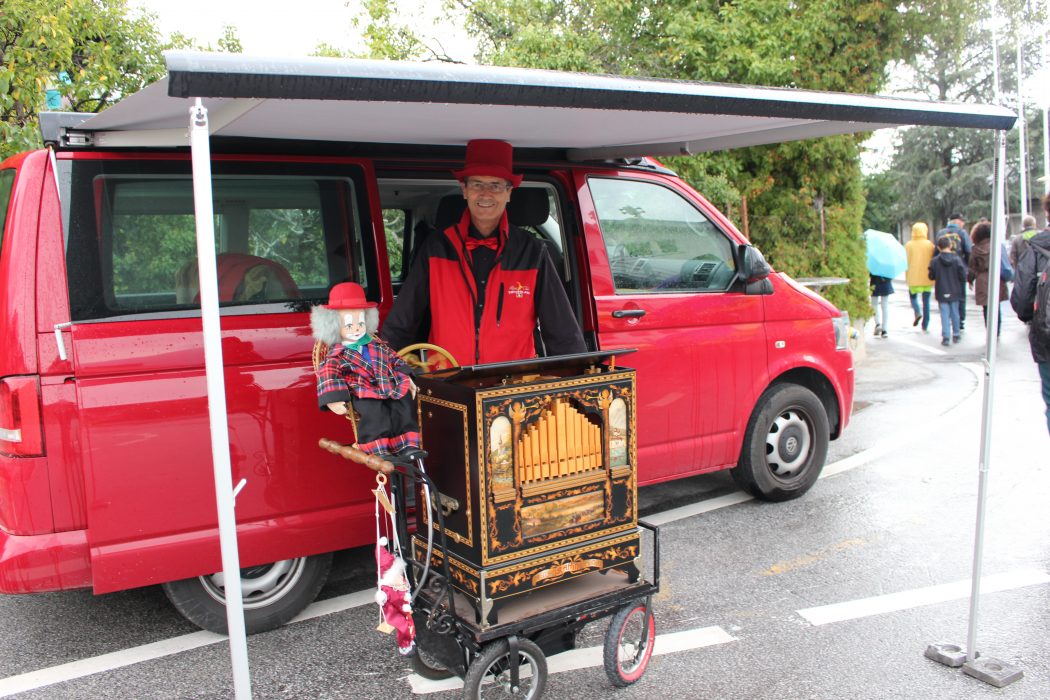 An organ grinder! How could this not put a smile on your face?
Unfortunately, it rained for the entire day (for some reason every time I attend a festival in Switzerland it rains). But people, and loads of them, came out regardless of the rain. There were families and young children, with some mothers pushing prams.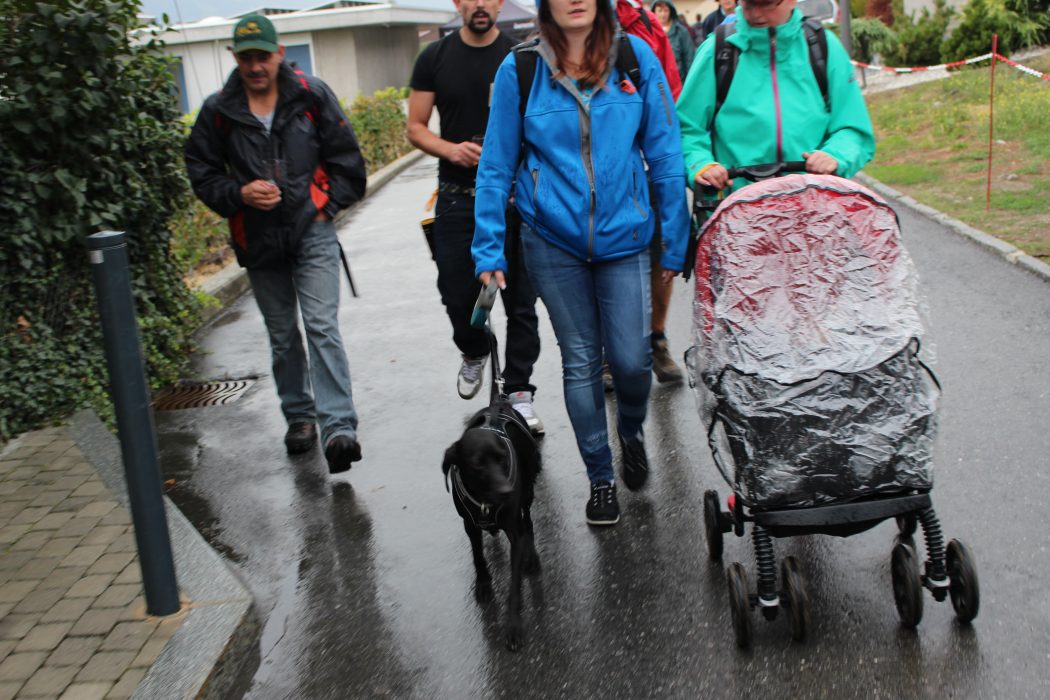 Families, babies and dogs came out in the rain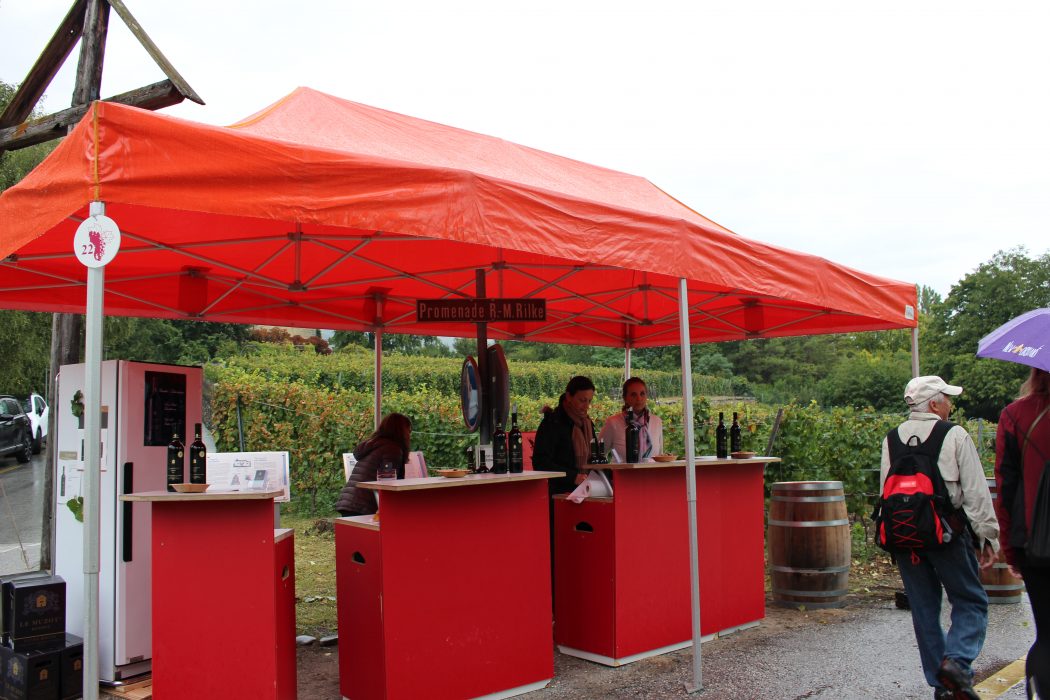 Another one of many stations set up by local producers 
The 2018 festival will take place on September 8th. For more information and tickets, visit Marche des Cépages.
About Valais: The Valais (known as 'Wallis' in German) is a canton (like a province) in southern Switzerland, and is absolutely stunning. It is Switzerland's most important wine region. The famous Matterhorn and is here, as well as upscale Alpine resorts, such as Zermatt, and many vineyards and orchards are found along the Rhône River. In addition to being Switzerland's home to many vineyards, it is filled with fruit orchards. Rare spices are grown here, including saffron. The mountains surround you, as far as the eye can see.
Where to stay: Here's an idea. If you are looking for an awesome view of the Alps and like to be in nature, Chandolin Boutique Hotel is a new 4 star classic Swiss chalet-style "sustainable" hotel that is well positioned in the Valais area for lots of sight-seeing and hiking (ski in winter). About 45 mins from Sierre, it has a breathtaking view, the rooms are cozy and it has a fabulous spa. The restaurant is inviting, impeccable service and it has a superb wine list with many Swiss wines. Address: Chandolin Boutique Hotel, Les plampras 10, CH – 3961 Chandolin. For information and reservations: contact. The bus goes to Chandolin from Sierre. (I will be writing more about this hotel in my next post).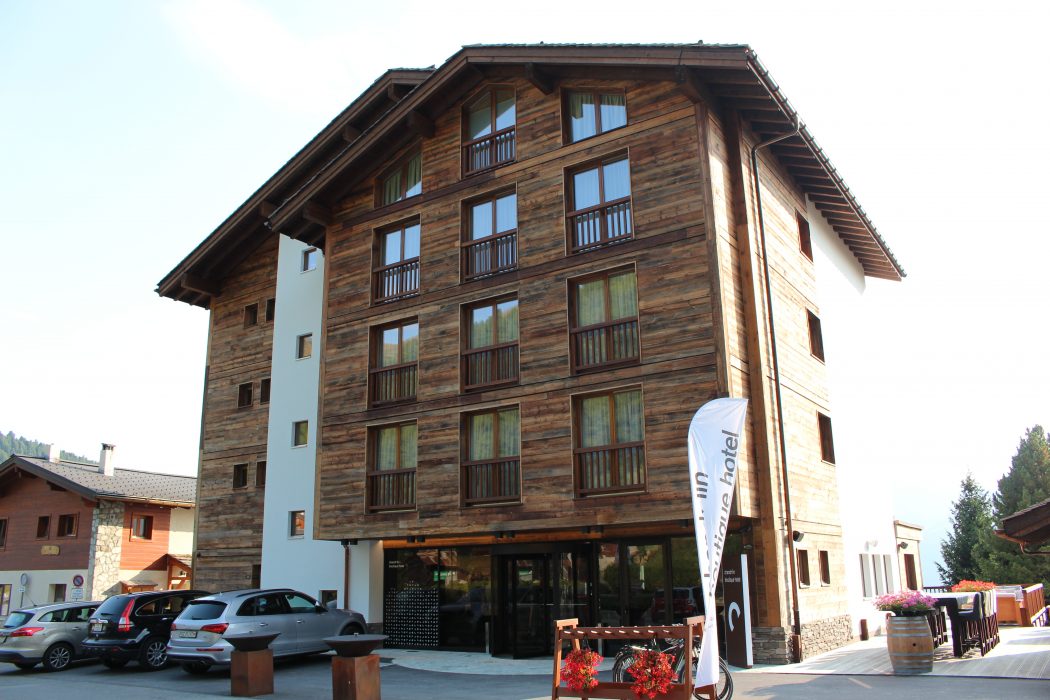 Classic Swiss-style Chandolin Boutique Hotel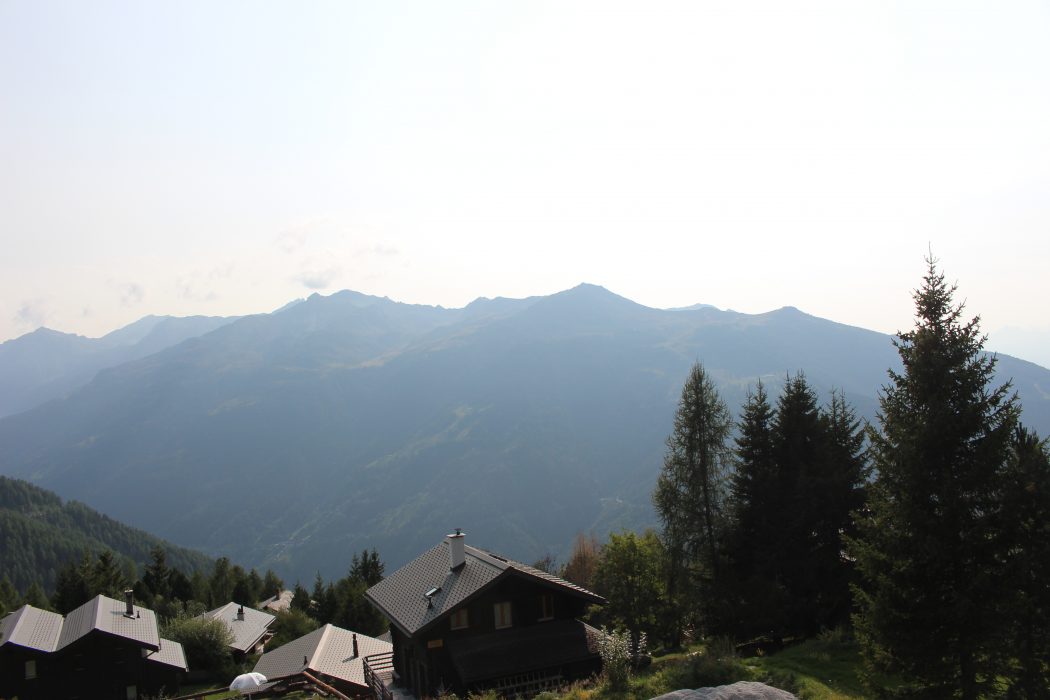 The view from my room…awe-inspiring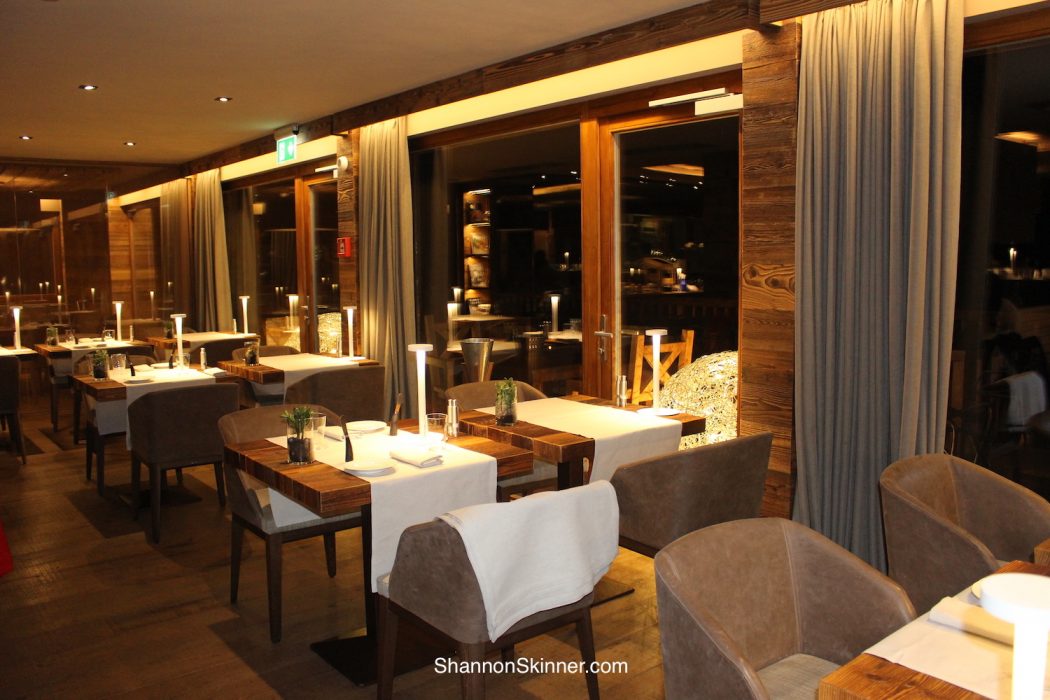 Hotel Restaurant 
Getting there: The closest major airport is Geneva (179 kms). Also Bern airport is close (180 km). If you are coming in to Geneva, best way to get here is to take the train from Geneva (airport or city centre) to Sierre (2.5 hrs). To drive is (2 hrs). Check out the Swiss Travel Pass offerings. Train and bus travel is Switzerland is easy and convenient.
Resources: Valais Tourism, Swiss Tourism and Sierre Tourism.
Have you tried any Swiss wine from the Valais region? What is your favourite? I would love to hear from you. Tweet to me at @Shannon_Skinner.
I was a guest of Valais Tourism and Chandolin Boutique Hotel. Opinions are my own.
Shannon Skinner is an award-winning broadcaster, international speaker, author and travel journalist. She is based in Toronto. Watch her interviews at ExtrarodinaryWomenTV.com. For information on her speaking engagements, contact her at Shannon (at) ShannonSkinner.com.